ABOUT: Long Animal Plush Toy Styles (3FT Long!) | Peach Fox
Cuddle Up with Adorable Animal Friends! 
 
🌟 Cute Cartoon Kawaii Plush Toys: Our collection features four delightful animal designs - Grey Tabby Cat, Blue Unicorn, Pink Bunny, and Peach Fox. Each one is irresistibly huggable and perfect for cuddling, sleeping, and collecting.

🌟 Large Size & Super Soft: Measuring 36" in height, these plush toys are filled with rich PP cotton and made of ultra-soft plush material for the ultimate snuggle buddy. It's like hugging a cloud!

🌟 Vacuum-Sealed Packaging: Our Long Animal Plush Toys come vacuum-sealed, so they'll arrive flat and ready to expand to their full size once unpacked. Just give them a good fluff, and they're good to go!

🌟 Perfect Gift for All Ages: Whether it's for a child's birthday, a holiday, or simply as a thoughtful present, our Long Animal Plush Toy Collection is bound to bring a smile to anyone's face.

Don't miss out on these adorable plush toys! Add one (or all four) to your cart today and experience the ultimate in cuddly comfort.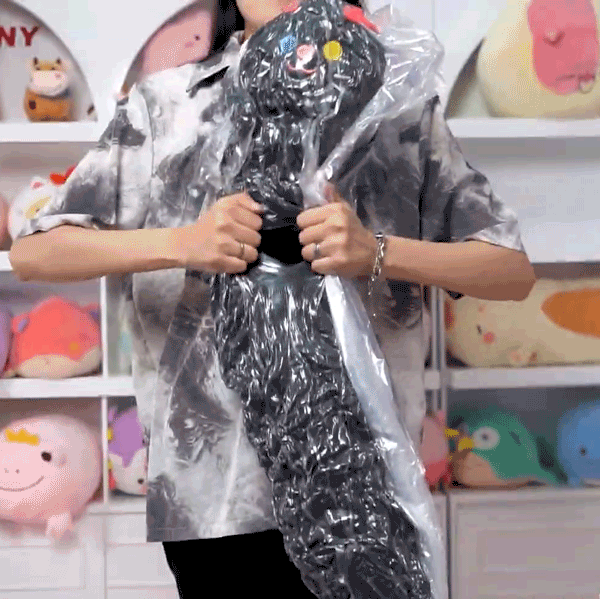 CUSTOMER REVIEWS: Long Animal Plush Toy Styles (3FT Long!) | Peach Fox